One, ten, hundreds or even thousands… That's probably the number of times you are going to pitch your startup, whether it's planned or on the spot. 
You may pitch your startup during a competition, or on a chance meeting with a potential investor (the myth of the elevator startup pitch). No matter the circumstances, you will probably have little time to make a 3-step presentation (introduction, development and conclusion) of your project. 
While talking about your startup is a passion, taking your audience with you requires a little work. To mark out the creative process of your startup pitch, you will have to master its two main dimensions : the content and the way you present it. 
Here's how!
What is a startup pitch or pitch deck?
Not everyone may yet be familiar with the term « pitch deck ». It refers to the 10 to 20 presentation slides that startups use to present their project – especially to their potential investors.
We will have the opportunity to go back to the content of a « pitch deck », but let's say right away that its essential purpose is to present the entrepreneurial project of the company, its business plan and more largely its "vision". But your startup pitch should also make people want to know more about you.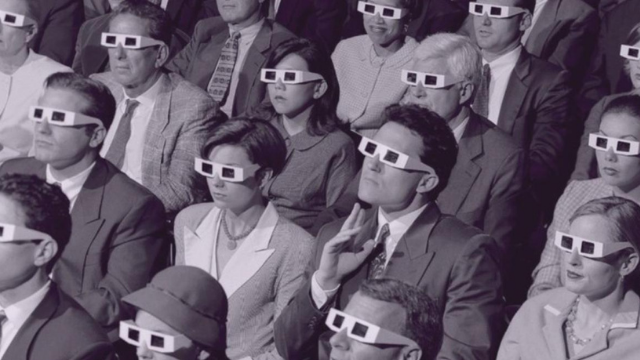 The structure of a pitch deck depends on the circumstances in which the presentation takes place. For a face-to-face presentation (a « demo day »), the visual aspect will be preferred, by limiting the use of text. The goal is for investors at the back of the room to see your presentation. If the presentation is sent by email, all its elements must be present in the pitch deck. In this case, you will use a lot more textual content
Why do you need a startup pitch?
Your pitch deck is your startup's business card. You will therefore use it as a reference document to present it to all the potential partners you'll need for its growth. 
Here are some common times you will need your startup pitch to be fully prepared:
Pitching during a startup competition; 

Applying to an accelerator; 

Meeting with an investor/business angel; 

Scheduled meeting with a potential partner; 

Asking someone to be your mentor; 

The Demo Day of your accelerator program; 

Attending a startup related networking event; 

Asking a friend to join as a founder or early team member; 

Interviewing potential co-founders or early team members. 
Whatever the occasion, it is never too early to prepare your startup pitch. 
Or more precisely, it's never too early as long as you do have a business idea and are dedicated to turning it into a profitable business. If you are an operational startup at any stage, you need a pitch-deck. There are many reasons why a pitch deck can be extremely helpful to a young company. It mainly means you can use the storytelling and messaging employed in your pitch to lead yourself and your team down a consistent path. 
What structure should you give to your pitch?
The easiest way to help you understand how a pitch deck works and to help you create your own is to show you some concrete examples of successful startup pitch. 
Among the big names you can draw inspiration from, we can notably mention David MacClure (founder of a startup accelerator and ex-marketing director at Paypal) and Guy Kawasaki (ex-advisor to Google's Motorola division and Apple's chief evangelist)
According to Dave McClure, a good startup pitch will have the following structure:
Summary in seconds

(« Elevator Pitch »)

Problem

: Describe the problem identified & still unresolved

Solution

: How does your startup solve it?

Market size

: Explain the market, its size, and quantify it properly

Business Model

: How are you going to earn money?

Proprietary technology 
Competition

: Describe your competitors, your positioning in relation to them & how your startup stands out

Marketing plan

: What's your marketing strategy to achieve your goals?

Team

: Who's on your team and how are you complementary? Do not forget to specify if you have mentors and / or investors already in the capital

Money

: Your financial needs and your optimal distribution of funds raised
In his pitch deck model, McClure (who has an investor background) emphasizes on metrics and drivers of growth. 
For Guy Kawasaki, a good startup pitch has 10 slides (which are more or less the same as the ones we just listed). He believes that ten is the optimal number of concepts one speaker can understand without losing track during a presentation.The key is to start by presenting the problem and its solution before going into details. 
4 Mistakes you shouldn't make when pitching your startup
Whether you're new to startup pitch, or stress is making you lose your composure, you will inevitably make mistakes in your presentation. However, try to avoid these as much as possible.
Spending too much time introducing your idea
Too often, contextual elements monopolize two-thirds of your speaking time. To make a good startup pitch, you need to avoid spending too much time explaining the ins and outs of the problem.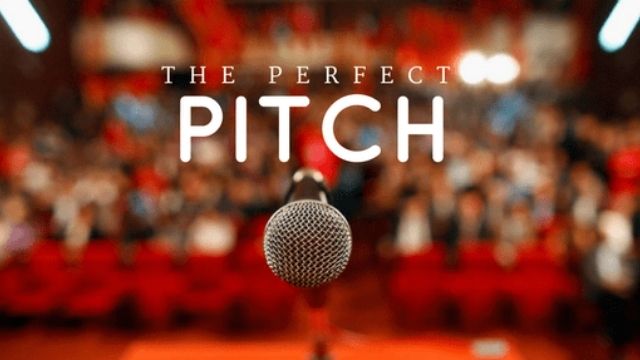 Clearly, if the solution you are presenting only comes up after the second minute of your speech, you have already lost your audience. You have to reverse the funnel to make it into a pyramid. Talk about the problem very succinctly and tackle the solution in the first 30 seconds.
Wanting to say everything in a pitch
The startup pitch is not a summary, it is an appetizer. Just like the back cover of a book doesn't tell the story but only reveals the plot, you should keep in mind that 99% of the time, your pitch precedes a question-and-answer session. 
Your main goal is to make people want to ask questions. 
Speak in the future or in the conditional
It is a natural reflex that many startup founders share: to want to talk about their project in the future, or worse in the conditional. This time of narration does not put the listener in a reality. They remain in the field of promise and contingency, which is less impactful. 
The solution is to always describe your startup using the present tense. It will make it way more tangible.
Start improvising
To seem comfortable, you have to have taken the time to write your text but also to weigh every word. Eliminate as many tedious phrases as possible, like « it is possible that », « still », « today », etc. A good startup pitch requires a lot of upstream work! The best pitches have been repeated at least a hundred times.
Our pro tips for a successful startup pitch
After a while, it becomes impossible to know what others know or don't know about your startup. And it is becoming more and more difficult to leave your entrepreneurial skin and put yourself in that of your interlocutor to structure an effective startup pitch.
Here are some tips to get it right. 
Work on the content and don't forget the essentials
To convince investors or future partners, you must provide them with a certain amount of essential information. To explain your concept, do not immediately go into technical descriptions but start by talking about the history of your project, its genesis. The "why" is an essential element that will allow your audience to understand the interest, the impact and the added value of your solution. 
If you have difficulty putting your ideas into place orally, do not hesitate to resort to writing at first to structure your remarks. This will help you find the main elements to highlight.
Train: ease comes from habit
Depending on the events you attend or the audience you face, you will not always have 20 minutes to explain in detail what your startup does. Practice pitching in 1, 3 and 10 minutes. Be concise and prefer simple sentences (subject, verb, complement).
Never stop exercising. The better your speech, the more comfortable you will be. With time, you will have the luxury to work on your voice, your gestures and even play with words. A little suspense combined with a hint of humor will be greatly appreciated and will capture your audience's attention throughout your presentation.
Make a difference: tailor your speech to your audience
Get to know your audience. No need to focus your startup pitch on your technology, however cutting-edge and innovative it is, if you're talking to an audience of investors who don't know the first thing about tech. 
Remember: you are not reciting a lesson, but rather telling your story. Let your passion and your emotion speak and point at your added value.
Need help writing the perfect startup pitch? Get in touch with us to benefit from the expertise of our mentors and put your startup on the right track.