2020 will have been the year of telecommuting. For a team, and in particular a startup, working remotely can be a real challenge. This is certainly one of the reasons for the overwhelming success that Notion has had in recent months, now counting more than 4 million users worldwide (after only 2 years of existence).
But does this project management tool really deserve the hype? This is what we will see in this comprehensive guide, talking mainly about the optimization and management features that are of particular interest to startups.
Notion, presentation of the project management tool
When it launched in 2018, Notion co-founder Ivan Zhao described it as « a tool for bringing your documents, wikis and tasks together. » With the benefit of hindsight, the application can be presented as an all-in-one, fully customizable collaborative solution that brings together everything a business needs to organize and work as a team.
In short, Notion makes it easier to take notes, administer databases, store documents, manage projects, collaborate within a team … To get a better idea, imagine the best features of Google Drive, DropBox, GitHub, Evernote or even Trello combined in a single tool.
Rather tempting, no?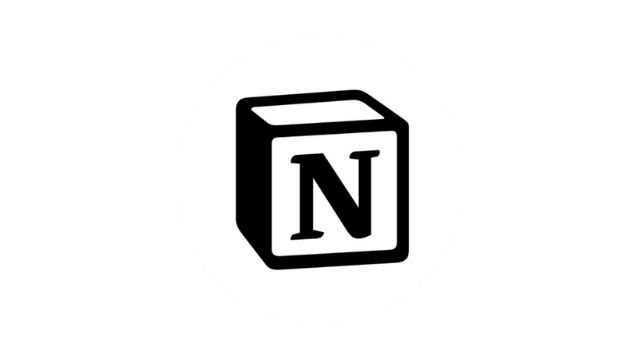 Depending on how you plan to use it, you can therefore define Notion as a shared database, an intranet, a project management tool, a wiki, a note-taking application, or a simple board. And of course: all these at once!
How to use Notion?
In practice, Notion will therefore allow you to create a page in which you can integrate all the data your team needs (in the form of text, image, database, etc.)
Each page will be able to integrate other pages (without any limit in this tree structure) and will be accessible in several ways (by search, via your databases, or sorting notions).
The particularity of Notion is therefore to allow you to collaborate more easily with the other members of your startup. And to define the roles of each (with specific access rights for each page or the possibility of sharing it with « guests »).
Notion also integrates its own communication system, as would Google Doc. Each member can share comments (which his colleagues will receive in the form of a notification) and each member's contributions are saved with the "Page History" function.
Startup-oriented Notion features
When working in a small team, as is the case with early-stage startups, its real-time collaboration features make Notion an extremely effective tool!
The most relevant in our opinion are those of note taking, project / task management, as well as the integration tools.
Note taking on Notion
The main feature of Notion is certainly its note-taking tool. Through the use of blocks, you can quickly add to-do lists, bullet points, snippets, images (and more) to any page.
With rich text formatting, you also have surprising flexibility in organizing your notes, creating headers, and customizing page structures.
Quite similar to what Google Docs already offers, note taking on Notion is done in real time and it automatically records each modification. Your team members can leave comments on the work of their colleagues and collaborate on note taking.
Project / task management
If the individual version of Notion is mainly used as a wiki, one of its main collaborative features offers the possibility of creating projects (such as launching your Landing Page) and assigning tasks to team members (by integrating deadlines and assigning roles to each).
Each database can be stored in several different views which relate all the processes to each other. Although the default view is a very simple table, users can easily add custom views to better meet their needs. And in particular opt for a kanban board, a calendar, a list or a gallery.
The Notion integration functions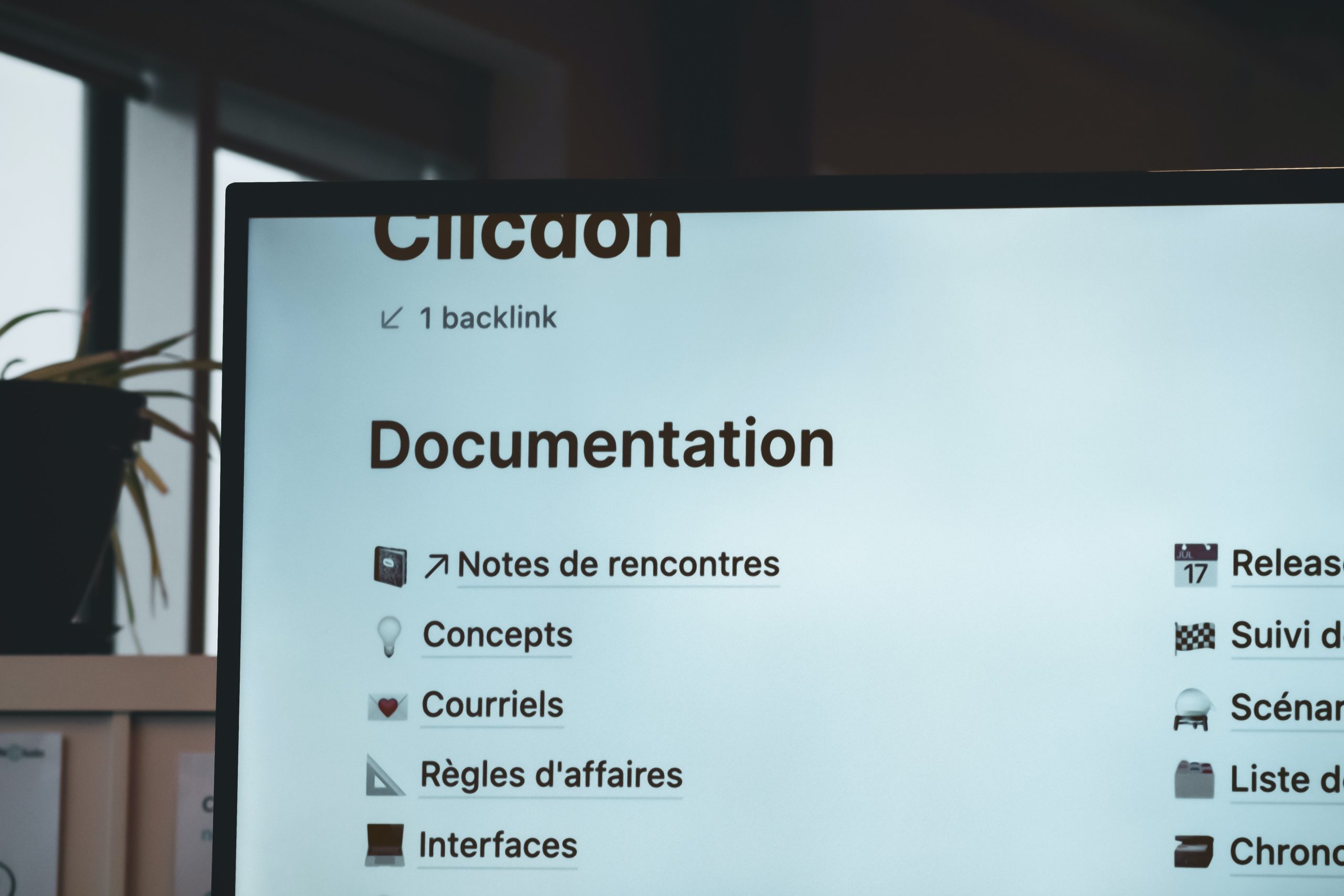 Another great strength of Notion is its ability to integrate information from third-party applications into its pages (including Google Drive, Figma, or even GitHub). This not only helps streamline your various external work sources into a single platform, but it also eases the process of note-taking and multi-channel sharing.
Why do we like to use Notion in a Startup universe?
Whether you are a business or an individual, the main advantage of Notion is its personalization and the great creative freedom that the application offers to its users. She never fails to recall it, one of her slogans being:
 "Solve your problems your way, bounded only by your imagination."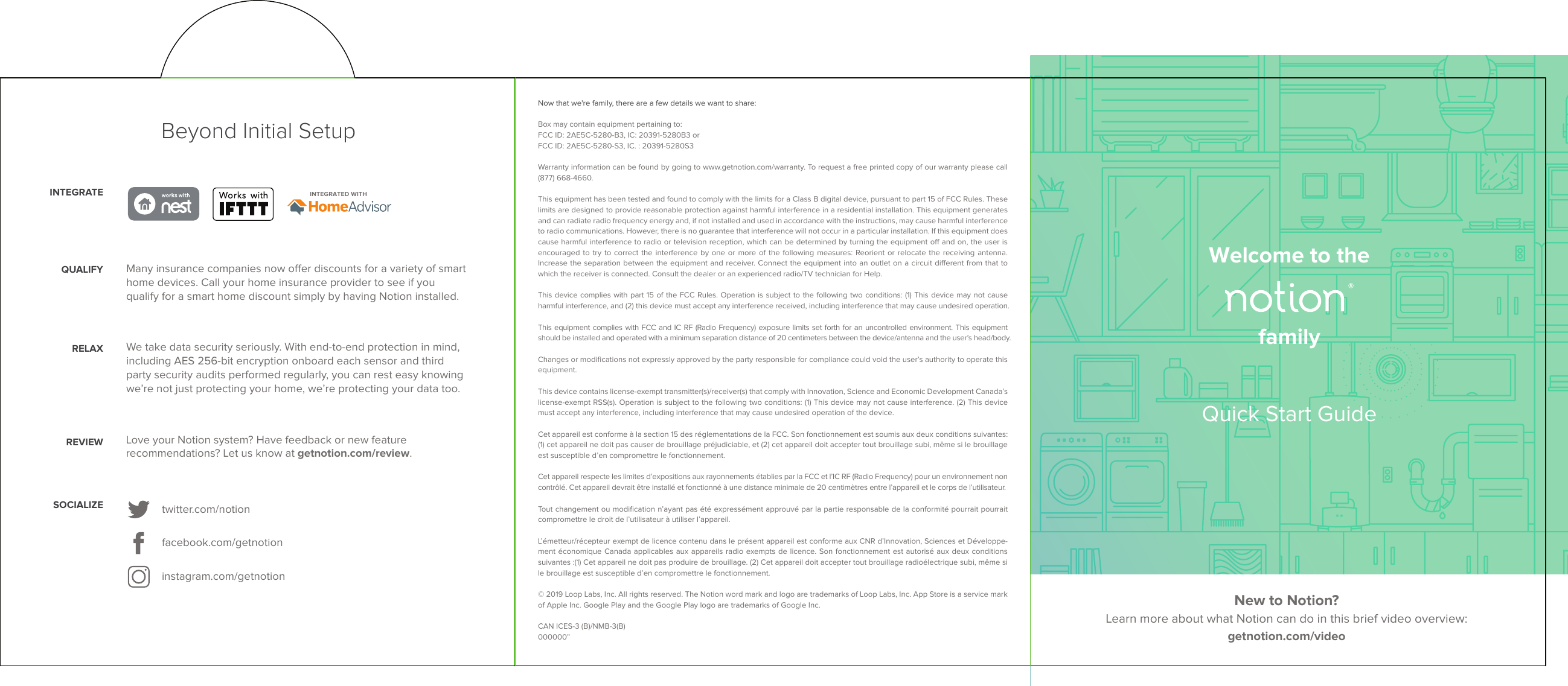 Notion's modular approach, which allows you to create pages that fit together, a bit like Lego, allows startups to manage their data and knowledge as they wish. And above all, to have its structures assessed at the rate of its development.
Notion indeed offers flexibility which is essential to any young company. An element can switch from one format to another, turn into a page, a task to be done, an element of a table or a larger database.
With this application, you will not only be able to build a workspace that meets your needs, but to reorganize it according to the evolutions of your organization. All in an elegant and refined environment, which makes Notion very pleasant to use.
As collaboration is at the heart of your startup's success, a tool like Notion can make all the difference. It will allow you to centralize your data and optimize your exchanges, while monitoring in real time what your partners are doing.
The cherry on the cake… Norton provides you with many tutorials (shared by the community) and templates, which you can import into your space and easily customize. Pricing is also scalable, with the ability to use Notion for free (up to 1,000 blocks) and 3 plans from $ 4 to $ 20 per month (for businesses).
Notion's weak points 
First drawback of Notion, for French speakers in any case, the application does not yet have a French version.
While it is extremely effective for small teams, there were also several key scalability issues noted that the product has yet to resolve. Due to its customizable nature, Notion is not as effective as a dedicated project management tool. For example, real-time collaboration makes it difficult to establish a consistent workflow.
Additionally, the "ramp up" period for new users to Notion is significantly longer than some of the more rigid task management tools like Jira or Trello. For a larger team, these issues will be difficult to overcome.
Verdict
Notion can help you master the chaos you often find yourself in when setting up your startup. The next time you have an idea, you won't have to wonder which Google Drive folder to put it in, since you will probably already have a dedicated wiki.
Combine this with the navigation and collaboration facilities offered by Notion, and you get an essential tool to support the development of your business!
Need help getting started with Notion? Startup.Camp supports you through the different stages of its implementation!